StickWars
An action-packed iOS game, StickWars has more than 10 million players worldwide
StickWars is a fast-paced, action-packed game that requires lightning-fast fingers and cunning strategy. You can find StickWars and StickWars Lite on the iOS App Store:
History
StickWars was created in early 2009 and quickly rose the top of the App Store, spending 40 days as the top selling iOS game in the world. It has been one of the top 100 selling iOS Arcade Games for 7 years and counting.
StickWars Sequels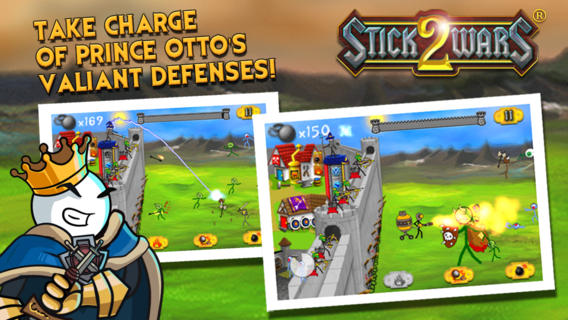 StickWars 2 was released in 2010 and quickly skyrocketed up the charts and had brief success.
StickWars 3 was released by PulsePlay in 2012 for both iOS and Android platforms. It was well reviewed as the final release of the StickWars series.